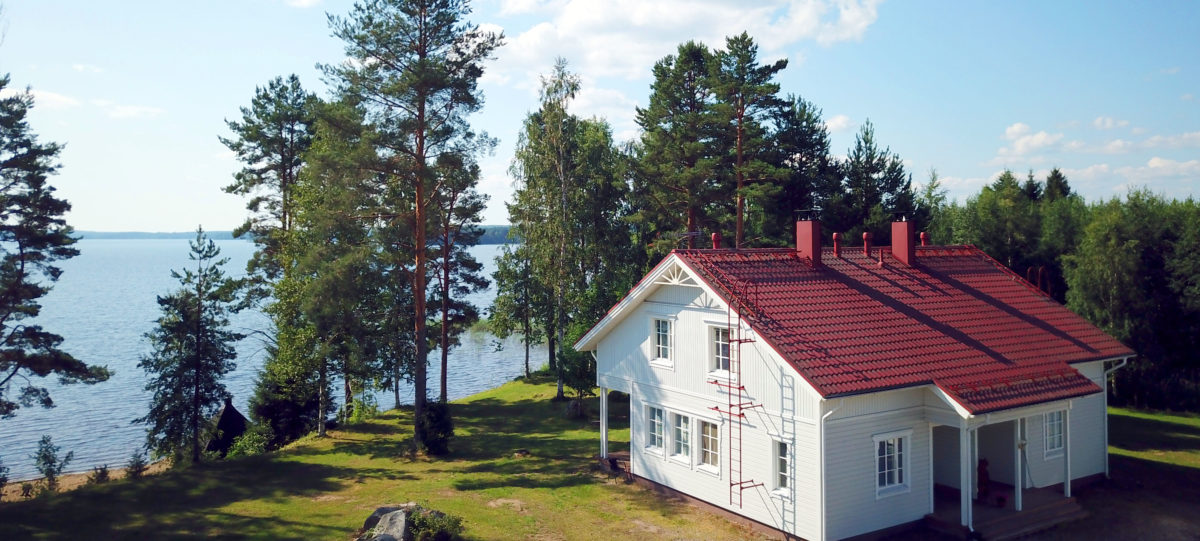 Mäntyranta "Pine Beach" (I and II)
This cottage is built to a very high standard. It is a well-equipped two-storey semi-detached 5-star (top class) cottage, rated by the Finnish National cottage standards MALO. Both ends of the cottage provide accommodation for up to 9 persons (7+2).
Loimutupa "Flare hut"
Loimutupa is a 1 ½ storey log cabin, which accommodates six people (2+4).
Both cottages are new – built in 2006.
You will enjoy the beautiful open countryside landscape with stunning views to the lake accented with some trees, mostly pines.
Have a closer look: