Welcome to enjoy our waterfront cottages every season of the year!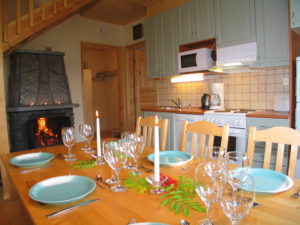 Oinonen Cottages is a wonderful place where you can spend your vacation in peace and leave worries and hassles behind in our brand-new top-rate cottages. We have three rental cottages, well insulated and heated for year-round use.
The cottages provide good quality accommodation, sauna, child-friendly south-facing beach and a clean, clear lake just steps away from your cottage. In the surroundings there are beautiful Finnish lake vistas and country-side landscape with lot of nature for outings and recreation.
Piispala recreational center – just few hundreds of meters away – provides a wide range of activities all-year-round. Among other things there is a swimming hall, ice hall, bowling alley, sports arena, gym, artificial turf field for a variety of ball games and tennis courts.

Oinonen cottages is located in central Finland, in Kannonkoski on the shore of Lake Kivijärvi.
Welcome to explore our site!