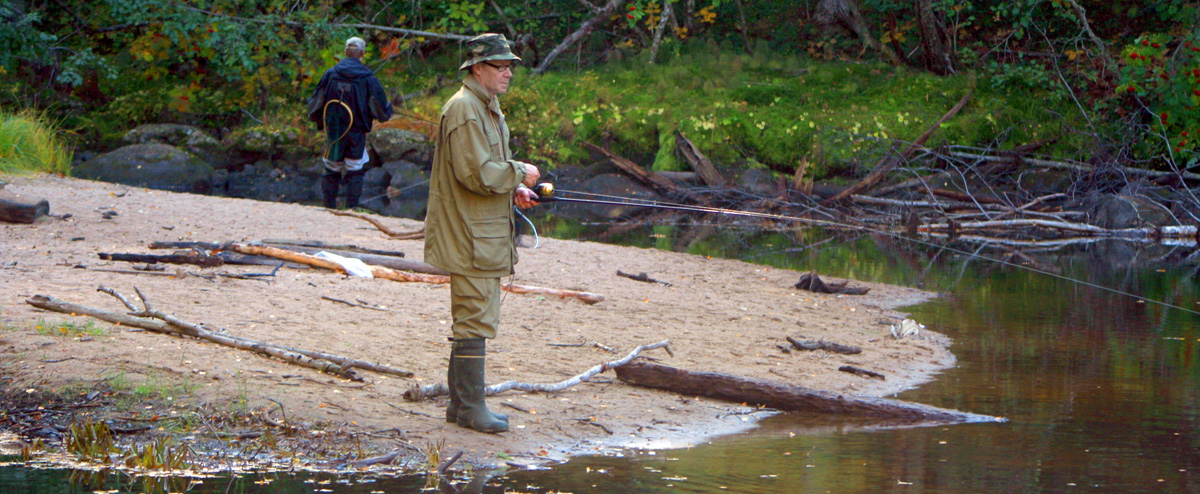 Lake fishing
Kivijärvi-lake fishing district. The 50 kilometer long Kivijärvi is one of the largest lakes in Central Finland. It is excellent for fishing trout or pike-perch. Clear water and deeper parts of Southern Lake Kivijärvi give much opportunities for fishers. Lintuselkä area of the lake is nationally well-known for it's salmon. Other fish that you may very well get lucky with are: whitefish, vendace, burbot, bream, perch, pike and bass. One suggestion when taking a break, is Lintusaari Island with a sandy beach, located on Lintuselkä – part of the lake.
Rapids fishing
Boating
There are two rowing-boats with life-vests for common use for the three cottages. One rowing-boat with a small motor is for rent. If you feel like trying canoeing or perhaps traditional Finnish "church boat" – a sort of a long tandem boat, then Piispala can help you out. They also rent ice-fishing equipment.
Fishing permits you can buy from Piispala.